Are you a grandparent, aunt, uncle, adult sibling or other relative  providing full-time care to a child OR a non-related supportive adult who has full-time responsibility for a child? If so, you are considered a kinship caregiver.
A case Coordinator at CAP makes weekly home visits to help kinship caregivers meet goals, make linkages and referrals to community partners, advocacy and attendance at appointments (Including DSS, Mental Health, Court, School and more)
Contact: Chris Mott, Kinship Care Program Manager: 315-684-3144
For more information on the Kinship Care program, click the link below for a brochure.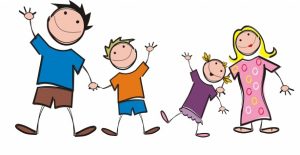 Marla Velky-Reger, LCSW, joined the Kinship Program at CAP at its inception in September 2016.  Marla graduated from SUNY Geneseo with a BA and from Syracuse University with her Master's in Social Work (MSW) in 2000.  She loves to work with adolescents and families and also has a private practice in Cazenovia.  Marla brings a wealth of resources, experiences, and expertise to her position in supporting the program structure and participants through home visits, short-term counseling services, and group leadership.  She actively supports families to identify barriers, problem solve, access community resources, and to both increase communication and engage with the children in the kinship caregiver's home.  Marla's grace and good-natured approach have eased families during times of stress and allowed them to further build trust and confidence in systems, agencies, and providers that offer hope and supports to the families.  She feels grateful to be part of the kinship program and all that she learns from her colleagues and the families we serve.